Psychology & Counselling Sydney – NDIS Allied Health
Qualified Psychology from an NDIS provider

Our team of NDIS supported psychology providers at Bloom Healthcare offers a wide range of in-home and community-based services. We believe that every individual's needs are unique, which is why we tailor our NDIS psychology services to suit your specific requirements. Our team of experts specialise in Clinical Psychology, Counselling Psychology, Developmental Psychology, and Behavioural Psychology.
We are also well-versed in providing psychology services under the NDIS and offer easily accessible services for individuals with Autism. We understand the challenges faced by individuals with disabilities, which is why our team provides assessments to suit your disability and offer counselling services that help you cope with various psychological challenges.
Our counselling and psychological services are designed to help you overcome a variety of mental health issues, including anxiety and depression or any other mental health difficulty. We also provide counselling services for men, women and children, as we understand that everyone faces unique challenges that require tailored counselling services. Our team also offers trauma counselling, which helps individuals deal with the after-effects of stressful life events and traumatic experiences.
At Bloom Healthcare, we believe that counselling services are essential in helping individuals overcome various psychological challenges. Our team of experienced counsellors and clinical psychologists provides services that are designed to help you gain control of your life and achieve your full potential. We are committed to providing counselling and psychology services that are tailored to your individual needs and believe that everyone deserves access to high-quality service provision.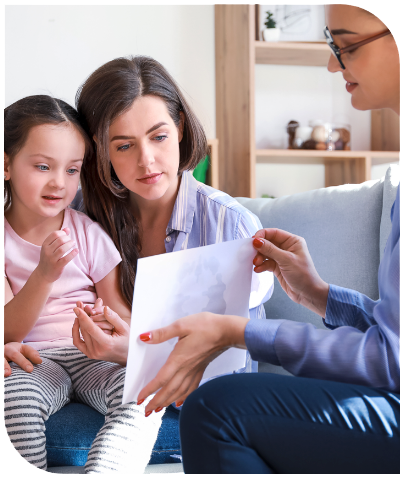 Achieve your goals
Bloom psychological services deliver a wide range of NDIS services and supports to help you achieve your NDIS goals. We work with you to understand your needs and build and deliver tailored outcomes to help you achieve these goals.
We are local
We have local clinicians near you. Check our location guide to see if we have a specialist clinician in your local area. Then you can call or click the BOOK AN APPOINTMENT button to make an appointment – simple and easy.
Low to no wait times
Depending on where you are and what services you require we offer little to no wait times. We focus on getting you the very best services you need in the shortest time possible, with little to no wait times.
Some of the Services our Psychologists provide
Individual Intervention and Counselling
Bloom Healthcare offers individualised therapeutic intervention packages that are designed to align with the needs and learning style of the client as well as the current evidence base for gold standard intervention. We offer this through the NDIS pathway as well as other referral streams such as Medicare, Victims of Crime and private payment options. Our services include Psychology, Counselling, Occupational Therapy, Speech Pathology, Physiotherapy and Exercise Physiology. We are also able to provide you with a holistic, multi-disciplinary approach to intervention towards achievement of physical and/or psychological goals that are meaningful to the individual.
Capacity and Skill Building (e.g. emotion regulation)
As a registered NDIS provider, Bloom Healthcare clinicians are all trained in being able to provide capacity building intervention focussed on skill building. Our team of clinicians span multiple disciplines including Speech Pathology, Psychology, Counselling, Occupational Therapy, Exercise Physiology and Physiotherapy. Our capacity building intervention is informed by evidence-based therapeutic frameworks and can involve building skills to support various areas of functional capacity such as financial management, routine management, emotion regulation, human behaviour regulation, sleep hygiene, personal hygiene, interpersonal relationships, community access and much more.
Cognitive and Diagnostic Assessments
At Bloom Healthcare we provide cognitive assessments from the ages of 6 to 90 years. We also provide a range of other diagnostic assessments including but not limited to Autism Spectrum Disorder (ASD), Depressive and Anxiety disorders and Attention Deficit Hyperactivity Disorder (ADHD). Our diagnostic service includes provision of a comprehensive report of the mental illness or condition with recommendations for ongoing support and care as well as a feedback session where the results will be provided with psychoeducation relating to potential diagnosis.
Autism Spectrum Disorder (ASD) Assessment
Bloom Healthcare provides diagnostic assessment for ASD employing use of the Autism Diagnostic Interview- Revised, behavioural observation as well as supplementary tools such as the Empathy Quotient. Bloom Healthcare is able to provide this assessment in the home environment or via telehealth which promotes accessibility for those in regional areas. Our reports including recommendations are produced in a neuro-affirming way and feedback sessions are conducted subsequently to ensure that sound psychoeducation around the results are provided to empower the individual and their care team moving forward.
Adjustment to Disability
At Bloom, we are experienced in supporting individuals with recent diagnosis of disability. It can be an overwhelming and rapid adjustment for the individual and their support system. We offer a multi-disciplinary approach to provide education for care teams and individuals on the nature of their disability to support them to understand the individuality of their condition, the prospects and profile of strengths and challenges to begin to think about goals they may like to receive support to achieve. Our focus is to empower people with knowledge so that they are able to move forward with support to achieve goals that are meaningful to them. Our multi-disciplinary team is also equipped with knowledge of a vast range of conditions and are adept at providing tailored scientific research and evidence-based recommendations for treatment, support and equipment that will assist in building towards higher quality of life.
ADHD Therapy
The Bloom Healthcare therapeutic intervention programs designed for ADHD focus on supporting individuals to build their skills across organisation, time management, planning, problem solving, employing strategies to reduce distraction and increase attention as well as thinking in more helpful and realistic ways which can assist with reducing distress. We are also able to support individuals and their care teams to make realistic environmental changes to support the best outcomes. ADHD counselling NDIS therapy in this area can involve multiple professionals across disciplines such as Psychology, Occupational Therapy, Speech Pathology and Exercise Physiology. The aim of our approach is to build adaptive skills to mitigate the impact of challenging symptoms on quality of life.
Cognitive Behavioural Therapy (CBT)
At Bloom, our psychologists are able to provide CBT which is a form of psychological intervention demonstrated to be effective for a wide range of presenting mental health problems including depression, anxiety, eating disorders and severe mental health disorders and conditions. Our focus in this space is based on supporting individuals to understand the way that psychological problems are based in part on unhelpful patterns of thought and behaviour and that we are able to learn more adaptive ways of coping with these. Using this therapy, our mental health professionals are able to support individuals to recognise and re-evaluate thought patterns, better understand their patterns of behaviour, use problem solving to cope and develop a greater sense of confidence in their abilities.
Trauma Counselling
Bloom Healthcare provides therapy which affords individuals with an opportunity to discuss their experiences within an empathetic and supportive setting. The counselling is also designed to help develop strategies for processing and coping with the ongoing difficulties that result from such experiences. Our counselling in this area can be informed by multiple evidence-based frameworks depending on the client such as Cognitive Behaviour Therapy, Narrative Exposure Therapy and Exposure Therapy.
Functional Capacity Assessment
Bloom Healthcare provides Functional Capacity Assessment and comprehensive reports to inform on multiple areas of functional capacity including but not limited to quality of social interaction, emotion regulation, behavioural regulation, financial management and routine management. Functional Assessment also involves use of psychometric screening tools that can probe for potential presence of multiple diagnoses and inform on severity of symptoms experienced to explore the impact of these upon daily living. Bloom Healthcare provides options for both Psychology and Occupational Therapy Functional Assessment as well as options for multi-disciplinary assessment and reports.
ASD Therapy
The Bloom Healthcare ASD therapy or intervention programs are designed to help individuals with Autism Spectrum Disorder (ASD) to improve their communication, social, and behavioural skills. ASD therapy typically involves working with our team of professionals such as psychologists, speech therapists, occupational therapists, and behavioural therapists to provide tailored support to individuals with ASD. The aim of our ASD therapy is to improve an individual's ability to function in daily life and to reduce any challenging behaviours or symptoms that may be interfering with their quality of life.
Other Services
Administrative Appeals Tribunal (AAT) Reporting/Appearances
If you, or you know someone who could use the support of our NDIS allied health service, book an appointment or make a referral with our qualified Psychology team today.
NDIS Supported – Psychology and Counselling
At Bloom Healthcare, we understand that living with a disability can be challenging, which is why we are dedicated to providing support and care to individuals under the National Disability Scheme (NDIS) in Australia. The NDIS is a life-changing initiative that provides people with disabilities the opportunity to receive the necessary support and services to live independently and achieve their goals. As a registered NDIS provider, we work tirelessly to ensure our clients receive the highest level of care and support tailored to their individual needs. Our team of dedicated professionals is committed to making a positive impact on the lives of people with disabilities by helping them achieve their aspirations and live their best lives. At Bloom Healthcare, we are proud to be part of the NDIS community and look forward to continuing to provide quality care and support to our clients.
We're Here Whenever You Need Us
Email
hello@bloom-healthcare.com.au
Opening Hours
Mon - Thu: 7:30AM - 06:00PM
Fri: 07:30AM - 05:00PM
Sat: By appointment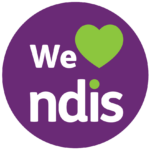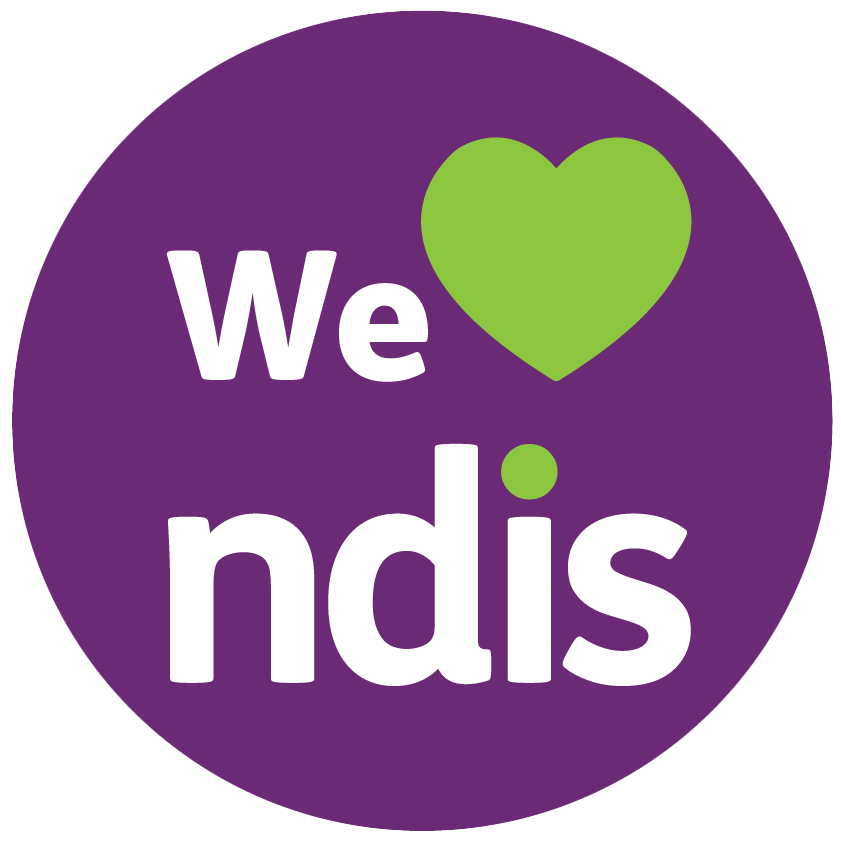 Quick Links